The Ground-Up
Community
Patron Initiative
Together, for a happier
and more sustainable future

"One of the first conditions of happiness is that the link between Man and Nature shall not be broken."
– Leo Tolstoy

Patron Tiers
If you enjoy your Kampung experience & believe in what we do, consider supporting us by becoming a GUI Patron.
Bronze
$5
per month
One original nature-inspired e-card per month

Silver
$15
per month
10% off on 1 activity per month
* Includes all previous tier rewards
Gold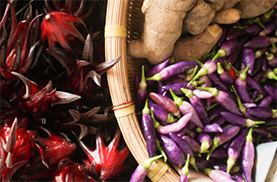 $30
per month
10% off on GUI farm produce
* Includes all previous tier rewards
See more tiers ▾
Diamond
$80
per month
Monthly organic vegetables
(4 types) + Monthly lunch gathering
* Includes all previous tier rewards
Platinum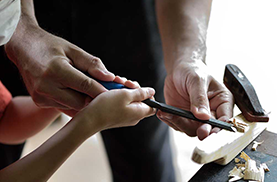 $150
per month
Free entry to a single-session
activity of choice every six months
* Includes all previous tier rewards
Kampung Builder
Any amount
per month
Opt for no rewards to
maximize your contribution
We are appreciative of any amount you so wish to pledge. A virtual hug and lots of gratitude!
One-time Contribution by PayNow
Your philanthropic gift would help ensure that
GUI continues to make good on our mission.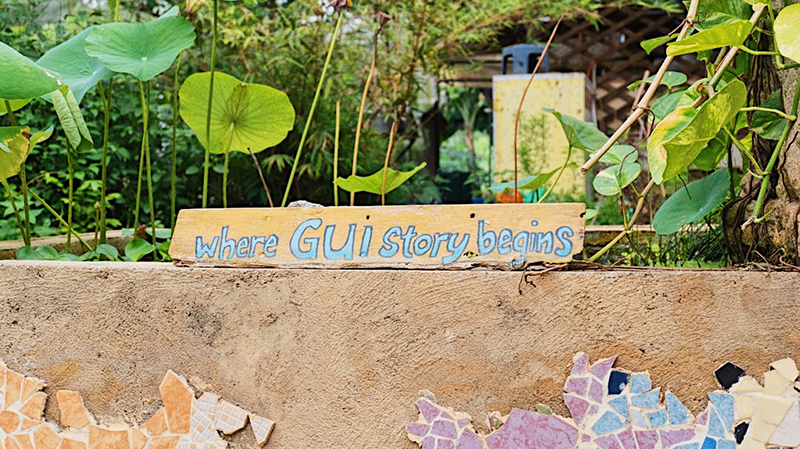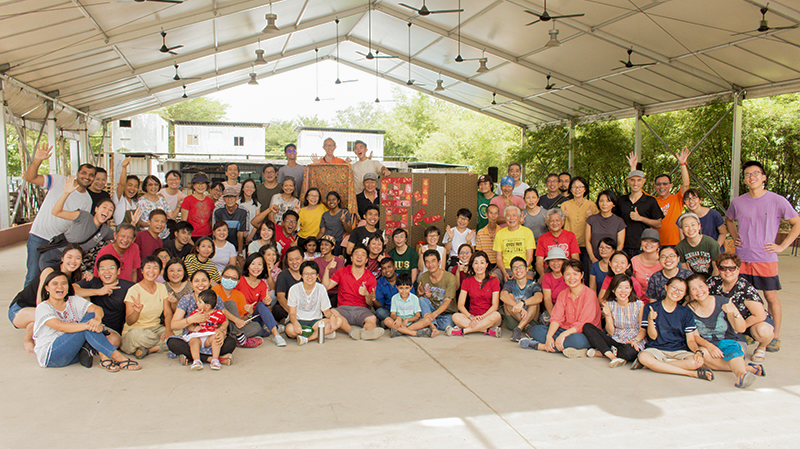 Our Impact
No. of Lives Touched
0
Overall Outreach as of Nov 2020
Partners
0
Corporate / Government Partners *
Volunteers
0
Engaged over the years
* Including building sponsors, programme partners, CSR engagements, government agencies etc.
How can your contributions help?
You can help GUI continue on our mission.

What could Singapore be with more communities like GUI?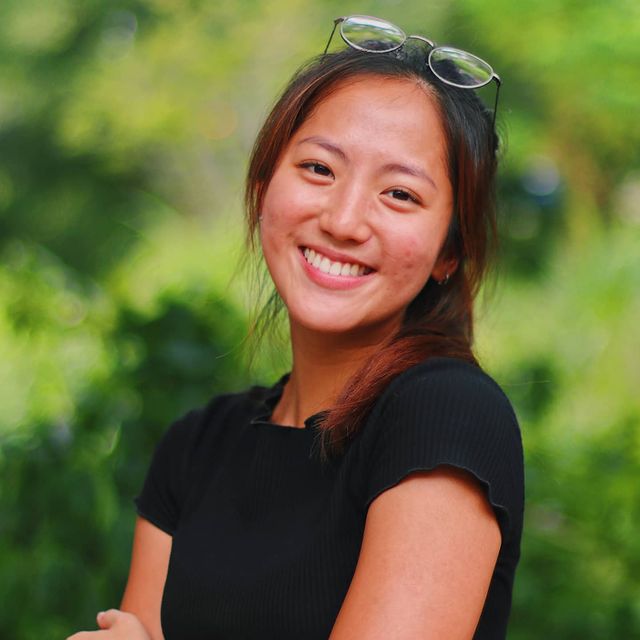 Kah Mun
Transformational, intimate, together. I found familiar faces, dedication to sweating for a societal cause, a willingness to slow down, an appreciation for natural ecosystems, and a genuine kindness to one another…These memories are all so special. Even after my short time at GUI, I am motivated to be my most mindful and gracious self. Thank you GUI, I will definitely be back.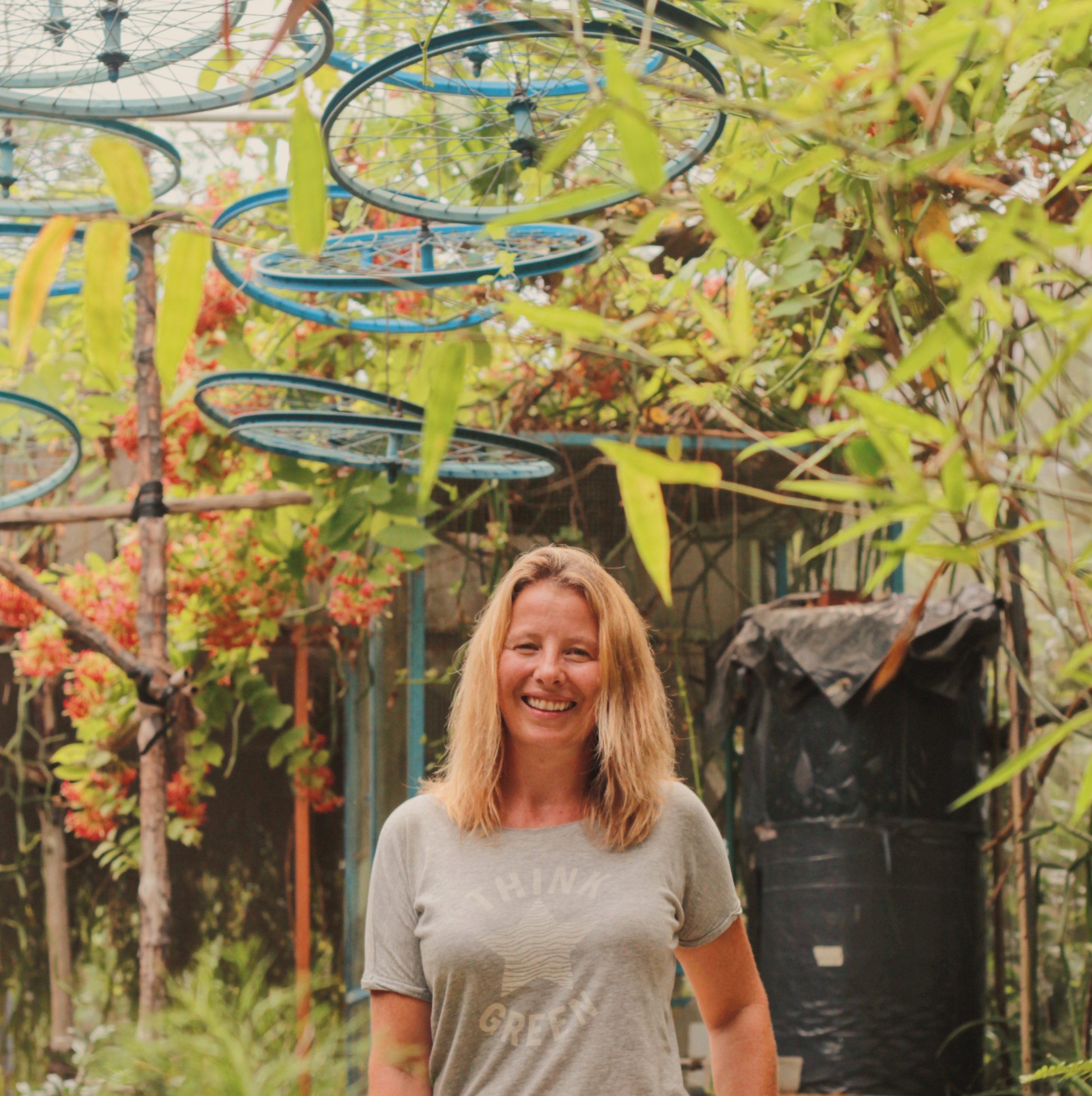 Jules
When I tell people that I volunteer on a farm, they say, "A farm? In Singapore? Where is that?" And I tell them about this place. They're amazed, because people don't expect it. There isn't much of nature for people in Singapore to interact with. It's nice to walk through a park and it's beautiful, but GUI helps to educate people about sustainable living and retain traditional skills and knowledge.
Adi & Varsha
GUI for us represents the "People" – the strong volunteer community that tirelessly works day and night to build this sustainable space. We've met some remarkable people that have inspired us to give back to nature, appreciate the produce that we consume, and most importantly stay grounded!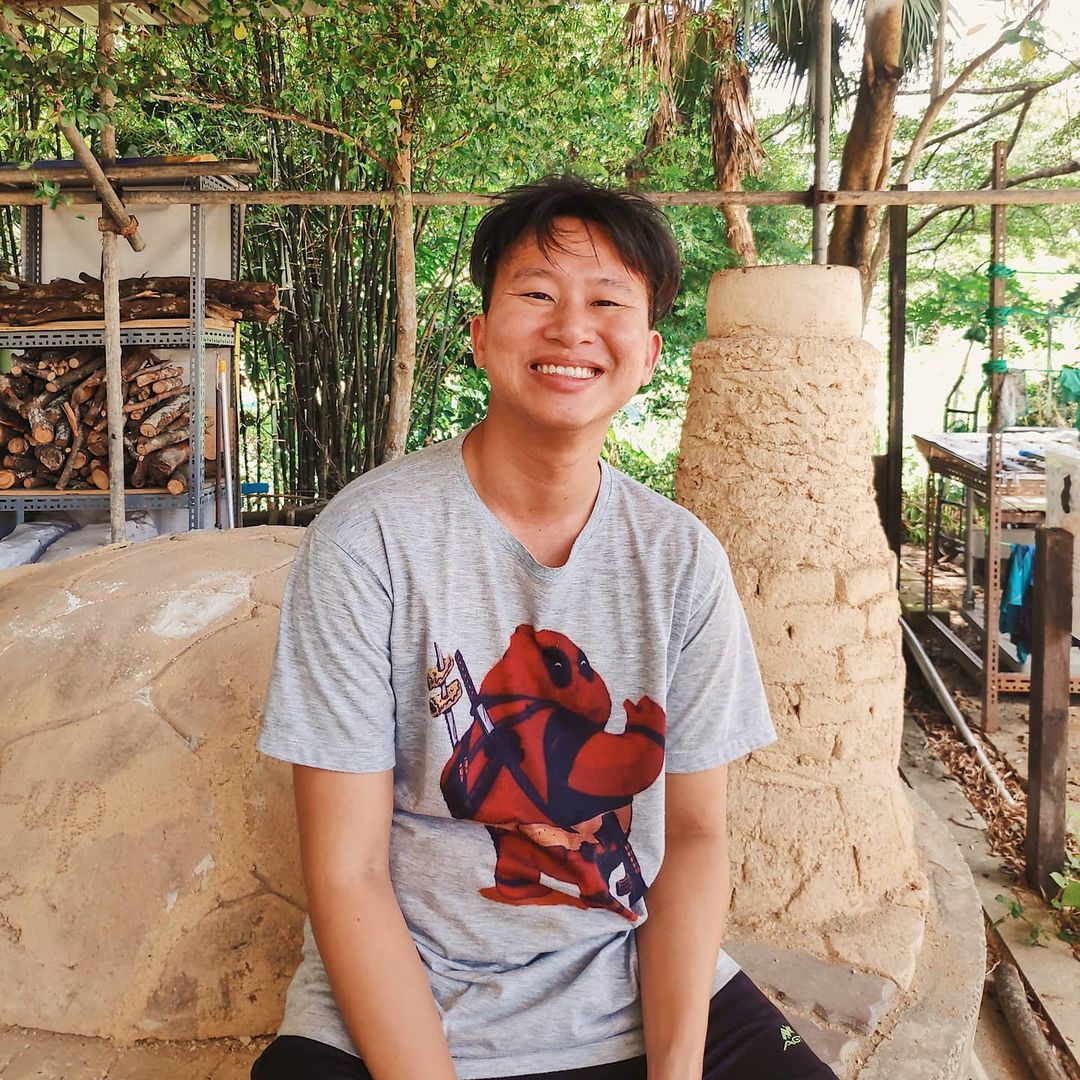 Yuen Sheng
I see here as a really relaxed corner from my job and from my life. I feel very… tranquil—to the point that I unknowingly want to return…I know that everything and everyone plays a part in GUI. It's a great feeling..It's never about who's doing more or less, but about how to make this place a better place. Most people I see here hold that pure intention.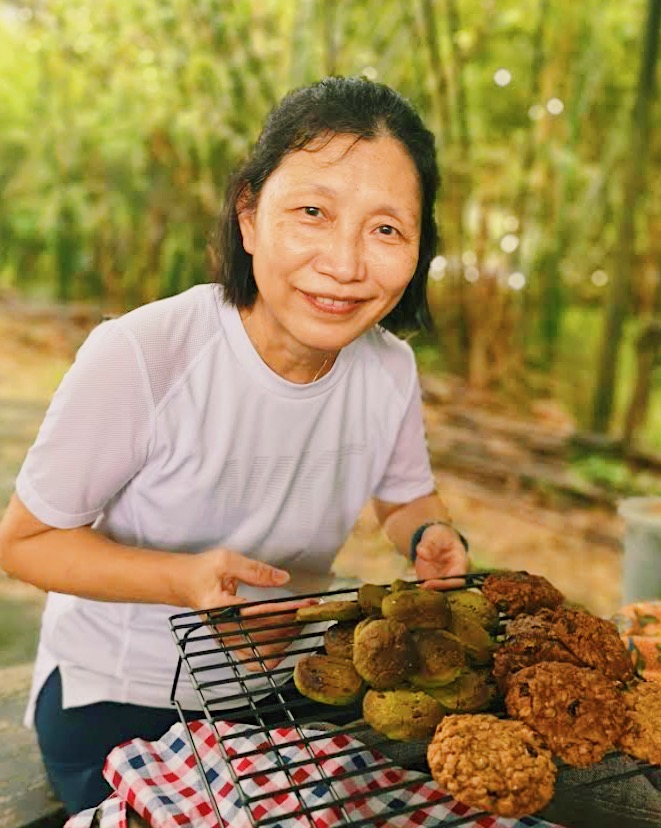 Veronica
GUI is endowed with rustic surroundings, fresh air, tranquility and above all, the warmth of its people. My greatest wish for GUI is that it would continue to flourish and extend its reach to the community, especially the younger generations!
Xin Yee
GUI serves an important reminder to us that we should not take for granted what we have. Many times we get caught up in the race of life, and reconnecting with nature could sometimes be what the body and mind need to reset itself. I believe a space like GUI is what we need more of in our current society—somewhere we can return to, to get away from the hectic, fast-paced kind of living for a while.
Emmanuel
At first I thought GUI was about activities. Now it's about the people..everyone is friendly and GUI really feels like home…I feel that all our environments are incubators for how we turn out as individuals. If you choose to surround yourself with things that will grow you – that is what will make the most impact in the long run.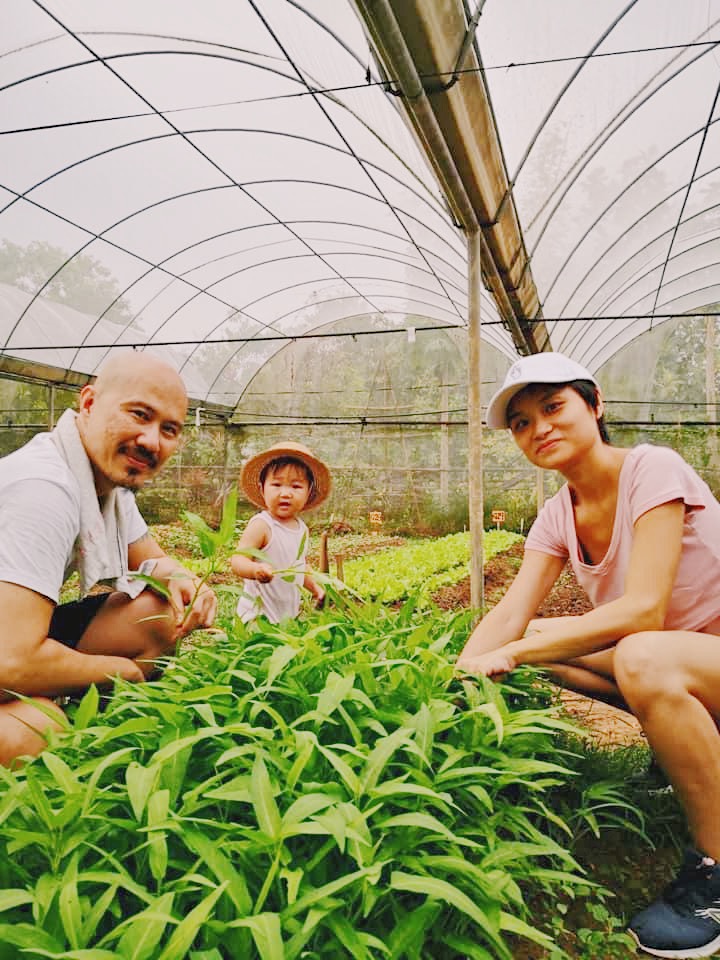 Renyi
Set in the midst of a built up neighborhood, GUI is a unique place which exudes a rustic and tranquil charm, offering its visitors a break from the city buzz. My favourite spot at GUI is the farm, where I have been assisting with harvesting and general upkeeping. I have gained valuable knowledge on botany and agriculture. Above all, what draws me is the warmth and cosiness of the people here.
Wai Fong
Volunteering at GUI has fulfilled my passion of contributing towards a meaningful cause. My wish is that GUI would be able keep this space and continue to grow as a community, extending its reach through more meaningful programmes as well as increase the output of its organic produce! In this way, our people would be able to lead healthier and more enriching lifestyles.
Chun Huat
I would love to see GUI become a space where people can come to relax their minds, souls, and at the same time, learn to be more mindful of their bodies. I believe that a healthy mind lives in a healthy body, and that mental health is imperative for physical health. If the mind is unsullied and pure, it will greatly help in maintaining physical well-being and health.
Lewis
What is GUI to me? Hard to say… GUI is many things. It's a sanctuary. It's a school. As an engineer, my mind has to be sharp. But the bad thing about being in an office all the time is that your brain slows down. I believe we all need physical activity every once in a while, and that physical activity must stimulate your mind. GUI is a place that keeps me up on my toes.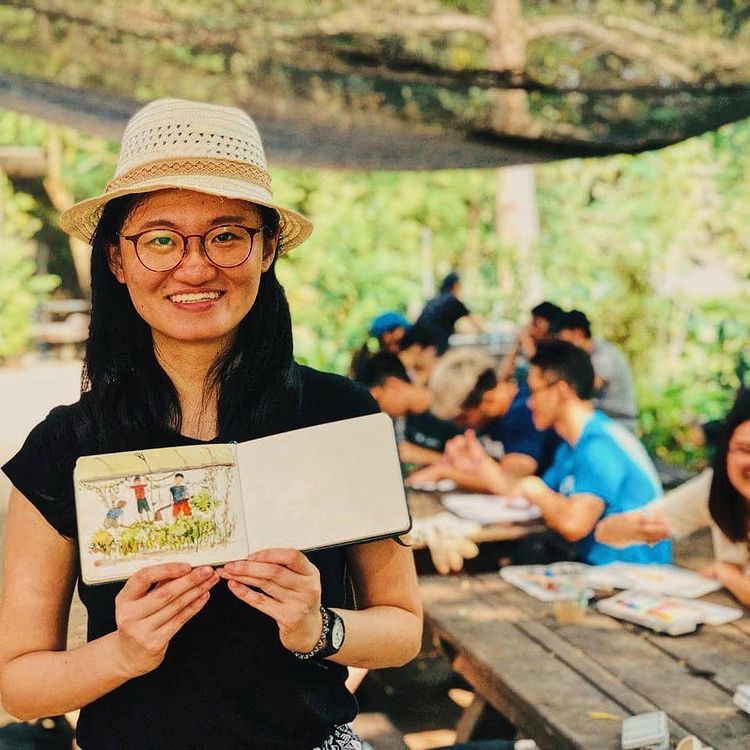 Hui Ling
Earlier this year when GUI celebrated its 11th birthday, I was on site, sketching a pot of flowers. Evon, Xin Yee and Ibnur saw me and started talking about it – that was the initial spark of 'Kampung Sketching'. Now I host monthly kampung sketches, where people of all ages and all skill levels can come, enjoy the space and sketch on location.
Derrick
I remember some of us realising the significance food had in bringing us closer together. Even without any equipment to cook, we had found a new solution that allowed us to become more tightly knit. So I began to cook by using bricks to build a temporary cooking area, while looking for sponsors to donate a metal kitchen table. That is how Kampung Kampus' kitchen was built in the end.
Zhan Wen
One thing that keeps me here is how the people engages you no matter how bad their day is. It's a place where communication between people is never lacking.
Audrey
I have been doing my applications for universities recently and noticed how much I have truly learned from GUI. My ambitions and values are powered by the experiences I have had in the kampung in the past 2 years. Meeting people of various opinions about our environment, city life, laws, societal expectations and many more.
Sixian
I feel like outside of GUI, the narrative is very flat. Everybody seems to be following a similar path but here you meet different people. And I think what I'm trying to explore is what everyone here is asking as well. How do we live more sustainably? How do we find the right kind of work to do? I'm interested in sustainability because I feel very comfortable outdoors so it makes sense for me to care.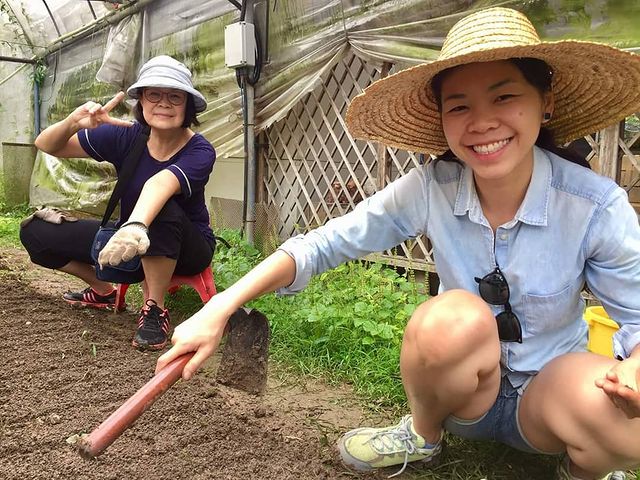 Jie Hui
Today, I don't work at/ with GUI. Nor do I spend as much time as I would like volunteering for and attending their various programmes. But without GUI, I wouldn't have had the imagination to do the work I do at Forum for the Future. Why? Words are useless. You have to experience it to believe it.
Kim
When I first came to GUI with my company's team building event, I was impressed with the open, rustic space and the activities that volunteers could participate in. GUI to me… is a nature sanctuary from our pigeon hole dwelling in a concrete jungle, a place of unique experiences that allow humans to connect with nature, to learn again how to care for the environment, by being immersed in nature.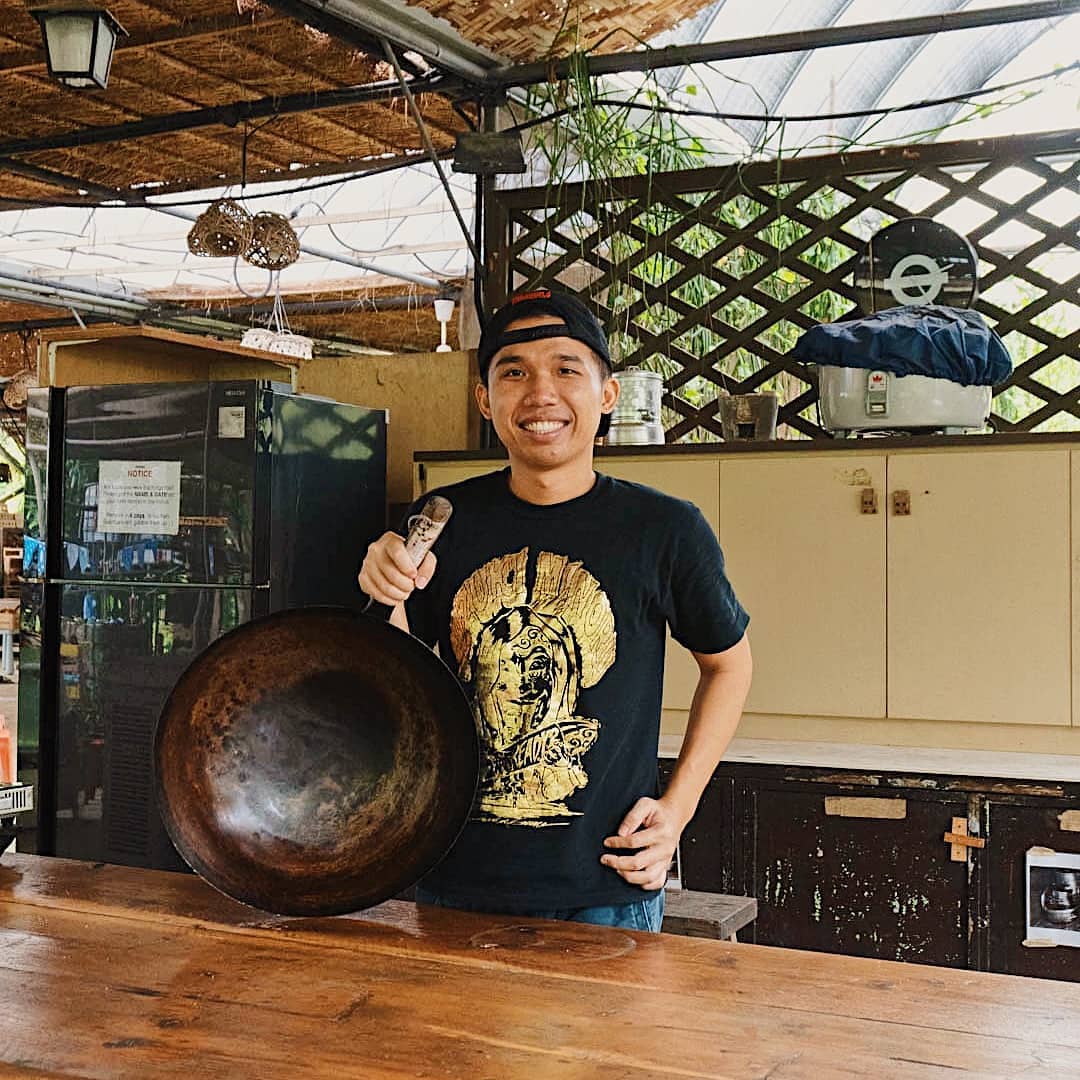 Mun Cheong
With COVID-19, being able to get out there, breathe in some fresh air and get the body moving has always been important but underrated. GUI offers a therapeutic and pleasant way to exert and unwind after a week of staring at a screen from home without much physical activity. How else can you explain the number of people trekking, exploring and exercising our island home during the weekend?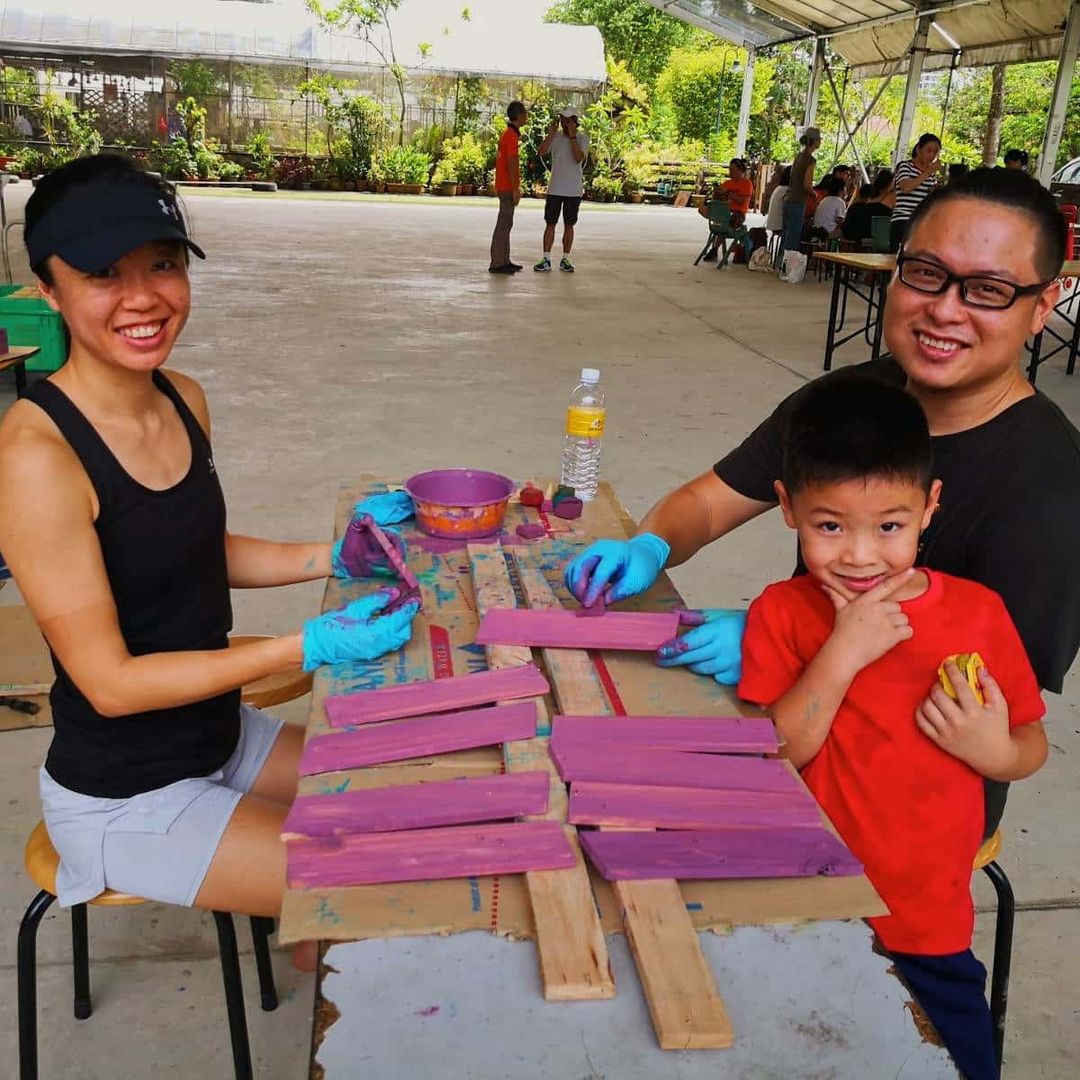 Elaine
Ground-Up Initiative has been a treasure for us, and we are so blessed to be given these opportunities and experiences as a family, to return to the most simple wisdom of Mother Nature, and to cultivate new, loving family relations together. We are looking forward to becoming more involved in GUI's activities. Thank you so much!
Khim
I really like the 5G values that GUI instills through the activities—Gracious, Green, Giving, Grounded and Grateful. I feel that these values are important to the younger generation as they are more into gadgets, and out of touch with nature. With the rising number of depression cases these days, I think that connecting with nature will also be helpful to prevent depression.
Ashley
The Kampung values the little "back-to-basics", home-like things like self-sustaining farms, composting systems, and cooking as a family. But it also remains incredibly relevant in reminding Singapore that our resources are limited, and suggesting a lifestyle that successfully integrates the Singaporean culture into sustainable living.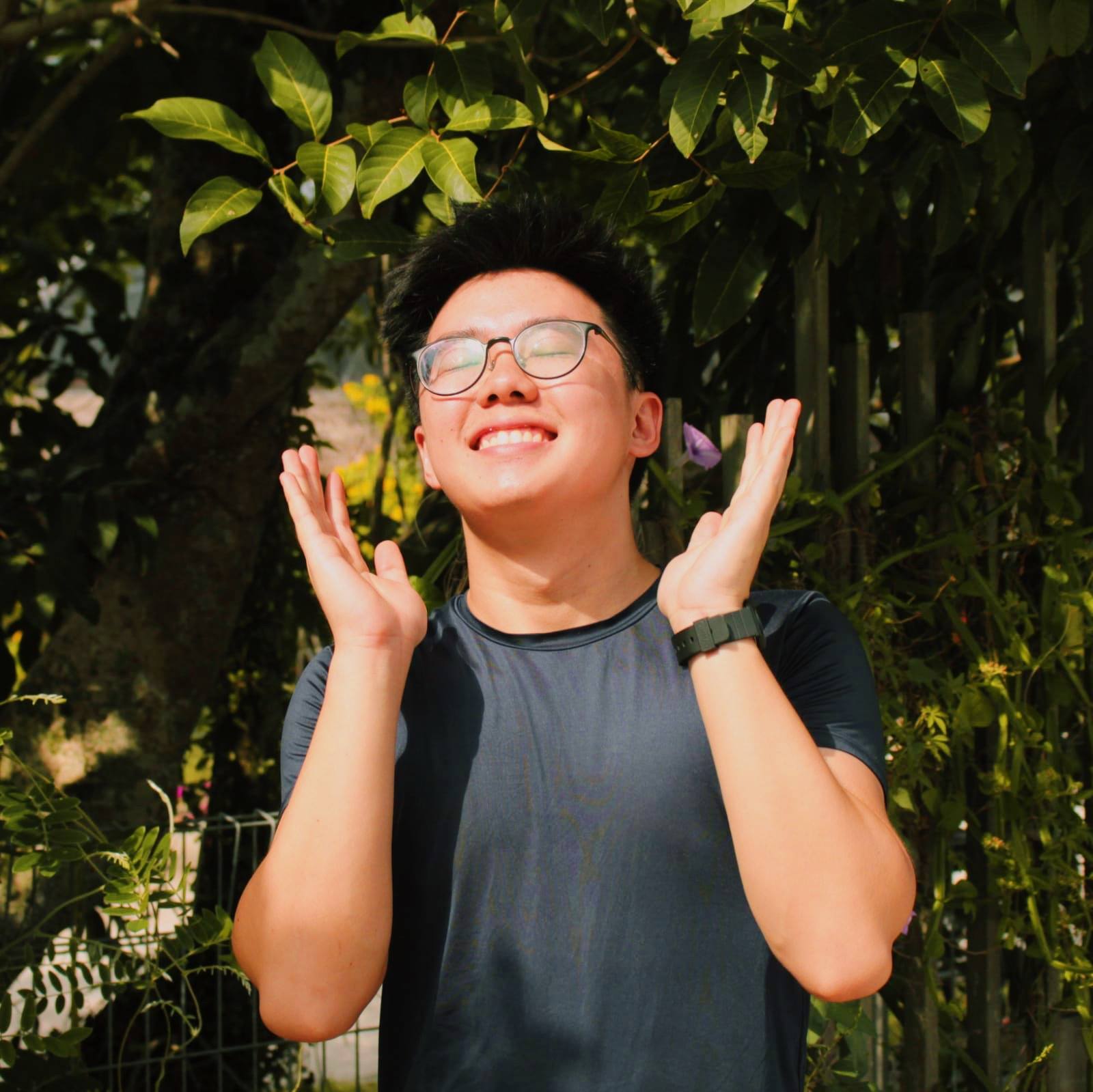 Job
I help out in the Touchwood, where we focus on woodworking. Our volunteers come from diverse backgrounds, with a shared love for woodworking and community. Helping out at TouchWood has given me the opportunity to pursue my love for making things, and to share with newcomers what I know, as well as continue to learn from more experienced members.
Pei Lun
I got to experience so many new things, from farming to brick making to falling butt first into the stream. But the very first thing I came to realize was the power of nature to heal. For most of us, life moves at such a fast pace that it seems to pass us by before we can really enjoy it. And the space allows us to enjoy whatever we're doing, to take the time to feel the soil, to slow down and be present.
Ken
This place is a symbol that humans have truly progressed, making inroads into our heart, soul, and spirit – that a selfless, community-driven organisation like this can exist from the ground-up. My biggest takeaway from being in GUI is that it is possible for people to put their heart and soul into collaborative projects with others, and to care for causes beyond the self and immediate needs.
"If not enough people want to come and continue the torch, then maybe GUI is just a dream, a nice to have dream but impossible to attain… So the people have to decide whether they want this to continue, for the good and sustainability of humanity."
– Tay Lai Hock, Late Founder & Kampung Chief
(1964 – 2018)


As featured on…